In California the first city, "Needles", awaits me. It is considered the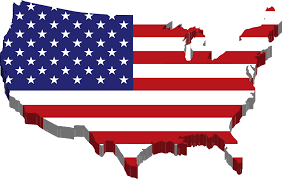 hottest city in the US, 51 degrees. I cross the Colorado River to California, where once the actors of the Route 66 film, "Fruits of Wrath", drove. There are then 2 ways through the desert. The one about Goffs is the first, and from there one comes also to Las Vegas.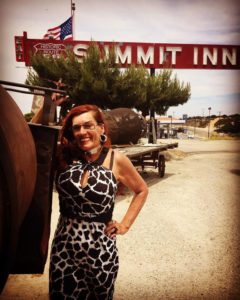 Essex and Cadis Sammet are desert towns, or the ruins that are left of it. There have been oases in the desert for travelers. I visit the remains of the Oasis Café, and the Roy's Cafe in Amboy. Amboy, the city once sold at Ebay and has found a new owner. Bra and shoe trees, can be found in the area. Behind the Amboy Crater, the US Army trains for combat in the desert regions.
The former town of Baghdad and the famous Baghdad Café, where the film "Out of Rosenheim" was shot, are then on my way. Until I come to Ludlow and unfortunately only the remains of the once so popular restaurant can show.
"Calico Ghost Town" is then a tourist attraction for young and old. A mining town that has been rebuilt and now offers restaurants, souvenir shops, mine leads and gold washing.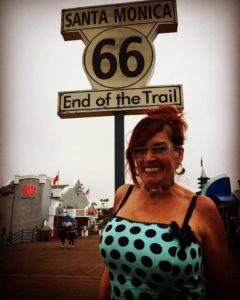 My trip then takes me to the Iron Hog ​​Salon, a bar and restaurant that is a biker memorial. The Bottle Tree Ranch, where you can admire bottle trees, to Victorville, where I visit another Route 66 museum.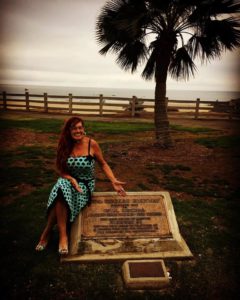 If you want to taste ostrich meat, you should go to the Summet Inn, on the Cajon Pass. Elvis Presley was also a much-visited guest here.
From here you can go to San Bernadino, a suburb of Los Angeles. Here is the first Mc Donald Resaurant in the world, I will show you the greatest Mc Donald as well, and his stories are closely linked to the Route 66.
Of course, I also stay at the Second Wigwam Motel, which is still on the track before I go to Hollywood. The Route 66 went straight along Hollywood Boulevard and there were also several end points of the Route 66 here. I will go with you to the two earlier endpoints of the Route 66. Before I take you to the today's end point at the Santa Monika Pier. So now I hope that you have just as much fun in the film as I had it, when I shot it and made it for you.
Your Babette of Roggi