In Oklahoma, the state of the "Dust Bowl", the dust bowl is called I now find along the route the oil horses, the above-ground drill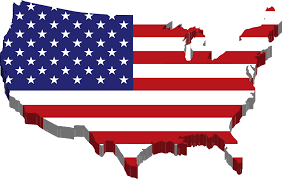 hammer, which pump the petroleum from the ground.
In Maimi I visit a motorcycle shop. In the shop is the Evel Knievel collection. Once also the motorcycle collection of Steve McQueen. Then I find a truck cemetery before I leave one of the oldest historical sections of Route 66, the Sidewalk Highway.
The KU-KU Restaurant, which has chosen cuckoo clocks as your motto. Filmkulisse by "Rain Man" with Tom Cruise and Dustin Hofmann. In Tulsa I find a Route 66 monument, a time capsule in which a car is buried. The "Blue Dom", the first gas station washed with warm water cars, or the 45th Infantry Museum, which preserves the very personal objects of Adolf Hitler. Here is also the railway depot, and from here the railway accompanies me on the rest of the route.
One of the largest motorcycle cemeteries I find, John's Hargrove Museum, an aircraft mechanic who bought a former Texaco, erected a museum inside, and also built on the outside, on his entire museum grounds. "Round Barn", a round red barn that houses a museum inside and a dance hall on the upper floor. Pops Gas Station in Arcadia, a large illuminated soda bottle, stands as an advertisement in front of the resting place. Here you can buy more than 400 different sweets.
In the capital of Oklahoma City, I show you the memorial of a bomb attack. On the Historic Route, I visit the Mother of Route 66, Lucille Harmons. Unfortunately she has already passed away, but her former gas station and the last retirement are still to be visited.
Clinton is home to the Ultimate Route 66 Museum, where the entire history of the circuit is displayed. Here I come also to the tracks of Elvis Presley, which also used the Route 66 and visited motels and diners often.
At the end of the Oklahoma route, there is a ghost town called "Texola". At the border is a bar, the Waterhole # 2 and the Tumbleweed Grill, and I get to know all the stories of the bars and restaurants.
A Will Rogers Highway Marker, stands on the Texas border, and I visit the Memorial to Will Rogers. Check out the markers on why the highway is called Will Rogers Highway. Then off to Texas.